FINNISH NATURE ET AL.
An Arctic Redpoll burrowing into the snow, extremely rare.
I have recently been going through my archives and came across an old article about a very rare incident that I witnessed ca. four years ago:  An  Arctic Redpoll  trying to burrow into the snow . To my knowledge, this is the only time that this action has ever been photographed.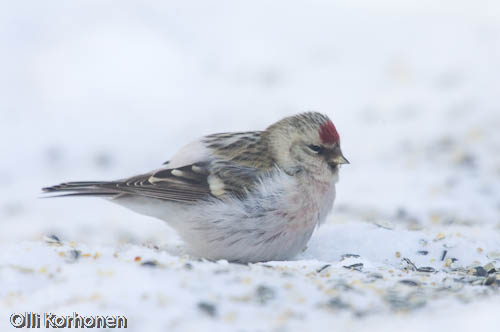 The weather on that day, 2n February, 2006, was extremely cold, -25 C. Apparently the bird's intention was to find a cosy and warm resting place under the snow. What it had not taken into account was the fact that the snow was on the roof a small outhouse.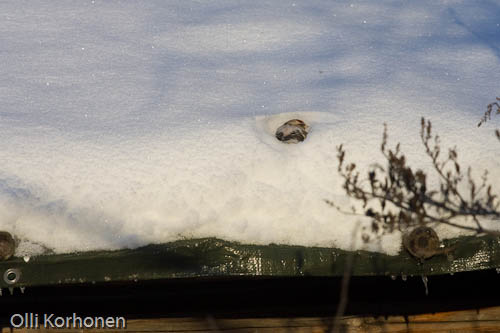 That's why there was not enough snow for the redpoll to dig a sufficiently deep burrow and it had to stop after only approximately 15 seconds.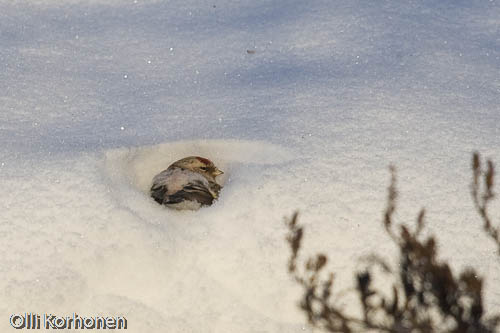 The Arctic Redpoll is not the only bird species that resorts to digging burrows in order to take cover from extremely cold weather. E.g.  the Great Tit, Sparrow, Bullfinch, Black Grouse and the Willow Ptarmigan in particular are known to do this.
Naturolly,
Olli